Entdeckung einer Nanomedizin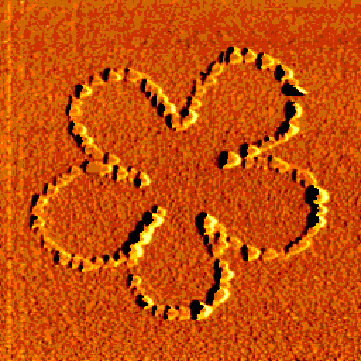 Wir leben in der Zeit der großen Umbrüche und Entdeckungen. Auch die Wissenschaft.
Sieben unterschiedliche Labore für Nanowissenschaft aus der ganzen Welt haben bestätigt, dass homöopathische Mittel in allen Potenzen Nanoteilchen der Ursubstanz enthalten (Nanostrukturen sind 80.000 Mal kleiner als der Durchmesser eines menschlichen Haares).
Das heißt, dass die alte Behauptung, mit der Homöopathie immer abgetan wird, "da ist ja nichts drin", nun auch wissenschaftlich hinfällig ist. Sie beruhte lediglich auf einem alten Chemieverständnis und einigen Geschäftsinteressen, die die Homöopathie zerstört sehen wollen.
Homöopathie ist somit die erste Form einer Nanomedinzin, die entdeckt wurde.
Quellen:
**Chikramane PS, Suresh AK, Bellare JR, Kane SG. Extreme homeopathic dilutions retain starting materials: a nanoparticulate perspective. Homeopathy 2010; 99(4): 231e242.
**Upadhyay RP, Nayak C. Homeopathy emerging as nanomedicine. Int J High Dilution Res 2011; 10(37): 299e310.
**Elia V, Ausanio G, Gentile F, Germano R, Napoli E, Niccoli M.
Experimental evidence of stable water nanostructures in extremely dilute solutions, at standard pressure and temperature. Homeopathy 1/2014; 103(1): 44e50.
**Stovbun SV, Kiselev AV, Zanin AM, et al. Effects of physicochemical forms of phenazepam and Panavir on their action at ultra-low doses. Bull Exp Biol Med Aug 2012; 153(4): 455e458.
**Demangeat JL. NMR relaxation evidence for solute-induced nanosized superstructures in ultramolecular aqueous dilutions of silicalactose. J Mol Liq 2010; 155: 71e79.
** Barve R, Chaughule R. Size-dependent in vivo/in vitro results of homoeopathic herbal extracts. J Nanostructure Chem 2013; 3: 18
Bild: aph-ags.webarchiv.kit.edu, Kupfer-Nanostruktur ("Blume")