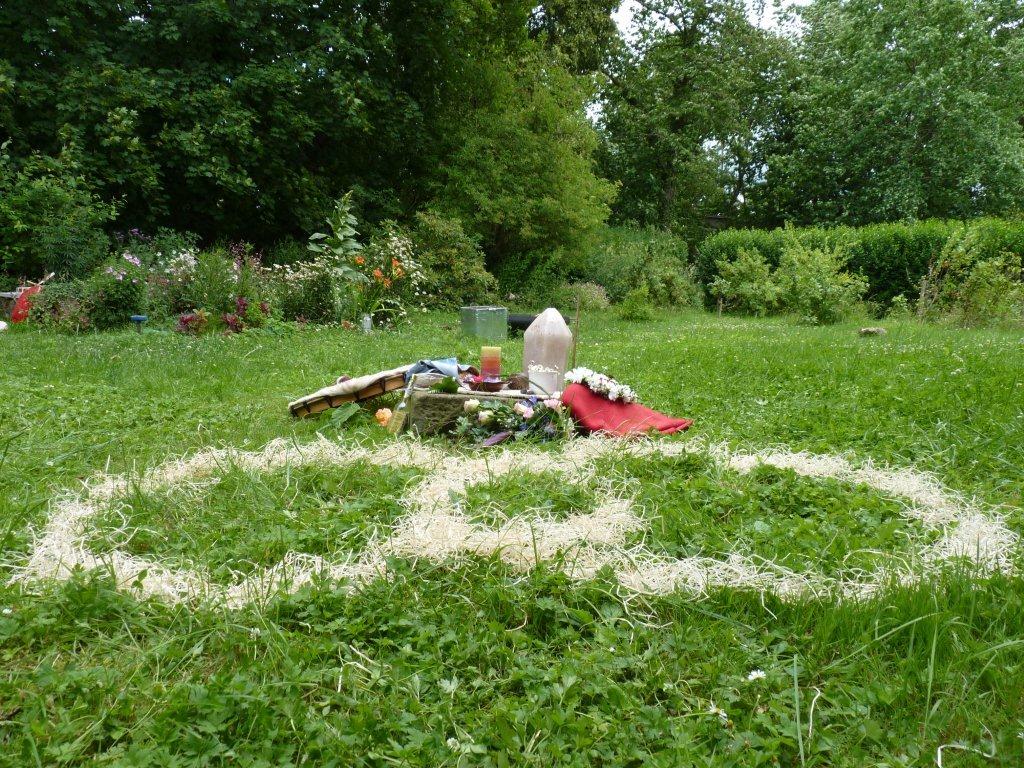 We come into this world in order to fulfil a yearning and a purpose. This inevitably is connected to other people and determines with whom we have relationships.
It is deeply healing to honour one's own soul and to live consciously in accord with the yearning of one's soul. It is equally important and healing to honour the soul of the other and to recognise the other not just as a human being but as a spiritual being in a human shape. It is important to understand who the other is.
In the same way it is important for a healthy marriage to honour the relationship as a third being and to recognise it as something that is guided spiritually.
A marriage is a community with all allied forces, not just a community of two spiritual people that unite. With a marriage the spiritual forces of both people can converge into a bigger energy.
A marriage is a path on which both are carrying the calling of the spiritual forces further, a path to engage with the other and with something that is bigger than the two.
The growth of a relationship has to do with constant negotiation, letting go and healing. Both people are constantly changing and growing into wholeness. Equally the relationship itself does. To strengthen the connection with the spiritual and to recognise the spiritual being of the partner and of the relationship, the "yes" of a marriage needs to be renewed continually.
The renewal can happen as often as the two people want this (eg once a year), whenever someone else is marrying as a shamanic wedding offers all participants the possibility to renew their own vow.
A shamanic wedding can take place without a civil marriage, directly after the civil marriage or many years later. It is the moment when both people acknowledge the spiritual forces, when both say "yes" to their own self and the self of the other as well as to the community.
I offer individual wedding ceremonies at (nearly) all places.
Next to the actual wedding date this includes several meetings with the couple before the ceremony.
Appointment inquiries at dahema@magic-soul.de or +495673 6876